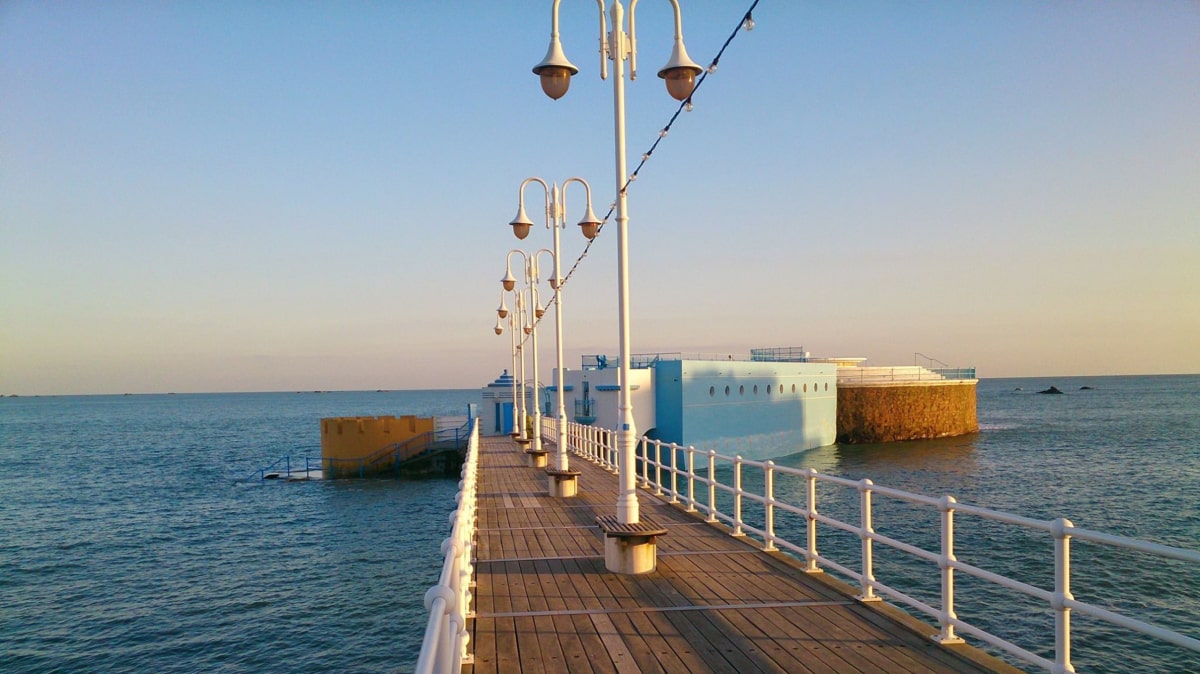 Find out what's nearby
Close by you will find a range of shops, restaurants, beaches and places of interest. Below you can find some tips about places worth a visit. If you need any other recommendations, please ask.
Shops & supermarkets
Town centre shopping – Stroll through Howard Davis park for a scenic route into St Helier. Along the pedestrianised King Street you will find the usual high street shops, along with independent boutiques on the adjacent streets.
Co-op Locale – Under 10 minutes' walk along La Route du Fort to the east, you'll find a Co-op which has a good range for a weekly food shop.
Morrisons – Around 5 minutes' walk along Roseville Street towards town, you'll find a small Morrisons supermarket.
Roseville Street Mini Market – Drinks, snacks and the essentials can be found in this small shop just across the road.
Local restaurants
Locally you can find numerous restaurants or travel into St Helier or Gorey village for a wider range.
Local beaches
Within walking distance you can find the following beaches or take a bus and visit one of the many other beaches on the island. Each one with something different to offer.
Havres des Pas – Just on the doorstep is Havres des Pas bathing pool. No need to wait for high tide for a dip in the sea here.
Green Island – A small and sandy bay surrounded by rocks. This is a popular beach for locals and tourists alike.
Greve D'Azette – This long stretch of beach is pleasant for a stroll. The beach which almost resembles a moonscape at low tide actually has an ancient forest bed buried in the sand below.
St Aubin's bay – Follow the coast to the west, passing by the harbour in St Helier and you'll reach St Aubin's bay. This sandy beach stretches all the way round to St Aubin.
Local walks
From La Bonne Vie, you can access coastal, rural or town walks. Below are just a few:
The Peace Trail – This walk guides you around St Helier, and allows you to discover stories of peace and social justice from Elizabeth Fry's campaign for reform of the Island's prison to the reconciliation process of the postwar years between Jersey and its German occupiers.
Havres des Pas pub walk – A seaside walk exploring the area's rich history of shipbuilding, military defences, sea swimming and tourism. Approximately 45 minutes.
Go East walk – A predominantly inland walk before arriving at the charming coastal village of Gorey where Mont Orgueil castle can be found.